VCTool fully supports the SFD protection system used on the MQB2020 (MQB37W) platform used by Audi A3 8Y, VW Golf VIII, Skoda Octavia A8, Seat Leon MK4 and others.
The application allows you to receive unlock requests from control units, unlock control units using tokens both manually, when the user generates a token upon request, and send an unlock request using the SFD VCTool unlock service.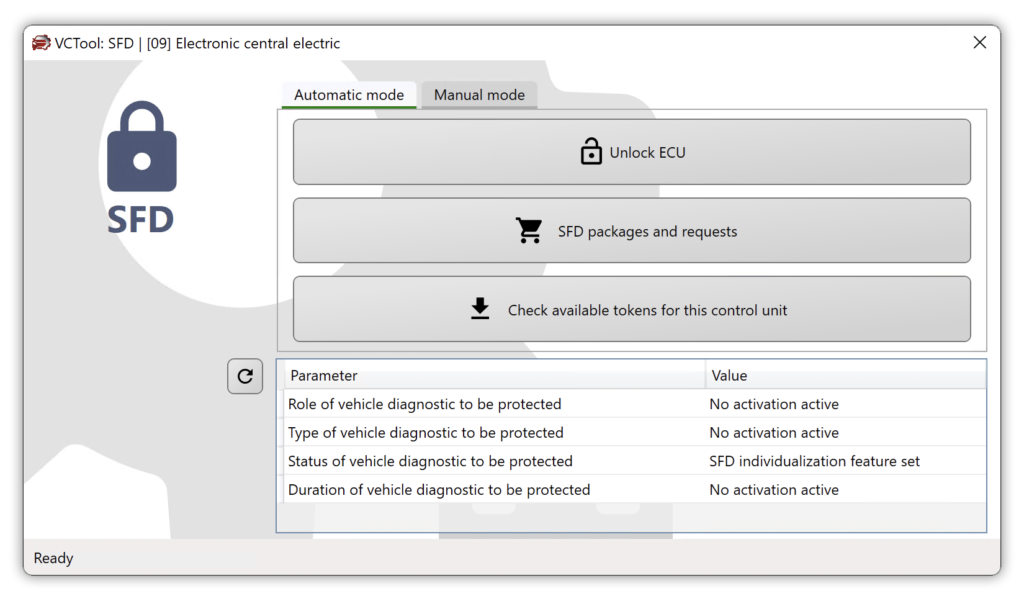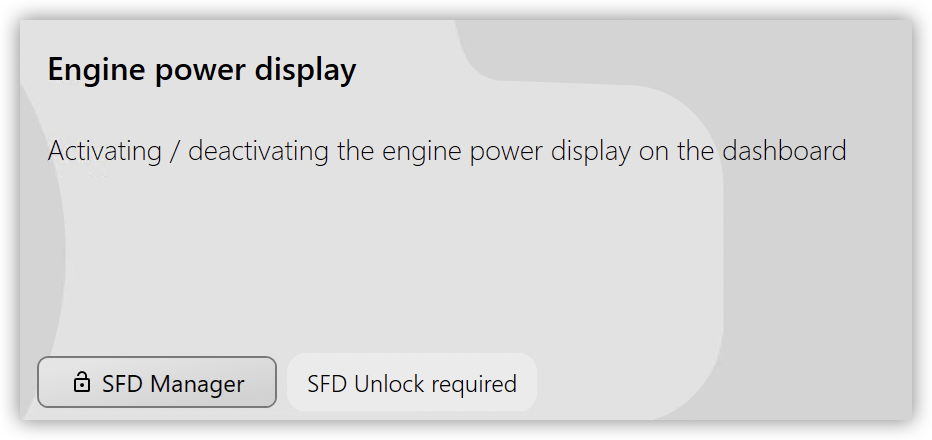 1 If the control unit supports SFD, you will see an "SFD Manager" menu item in the left menu of Gateway coding list, or the SFD button in the coding / adaptation editor instead of a line for entering a login.
If, during the activation of hidden functions, VСTool detects a locked control unit – a message about the need to unlock will appear in the function check window and a button with a lock icon will appear to start SFD Manager directly from the function activator window.
2 To receive an SFD request from the control unit, select the type of request and press the Send Request button. In most cases, the "Online Unlock Request" request type is required to generate an offline token.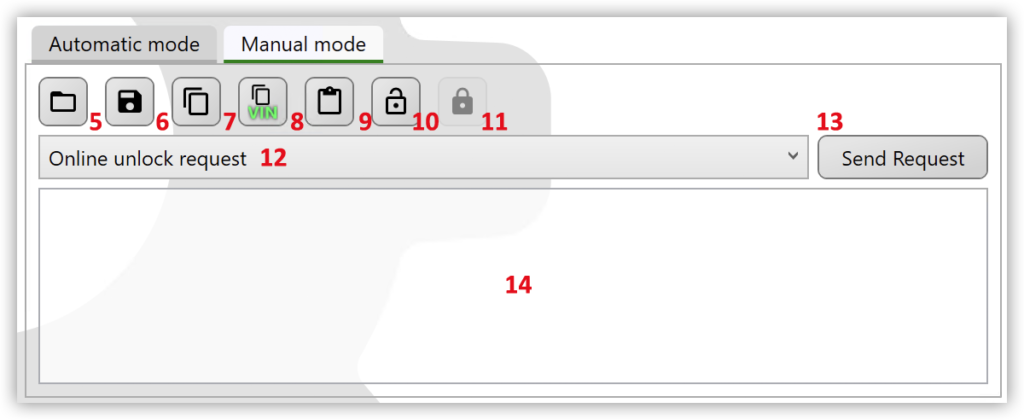 3 Description of controls:
Unlock the control unit. Unlocking the control unit using an available method – direct unlocking (if included in the subscription) or unlocking with a token from the purchased package. If there are no packages or there are several packages, a wizard for working with token packages will open, where you can select or buy a suitable package of tokens.
Open the SFD package manager – here you can buy a token package or check the status of your requests.
Check availability of ready tokens on the server – polls the server for the presence of ready tokens, the request for generation of which was created earlier. This procedure occurs automatically when you open the SFD Manager.
Update the state of the SFD system in the control unit.
Load from file – allows you to open a file containing the generated token.
Save to file – allows you to save the request to a file, which can later be uploaded to the dealer portal to receive a token.
This button copies the text field (14) to the clipboard.
Copy the vehicle's VIN to the clipboard.
Paste from clipboard – puts the data from the clipboard into the text field (14).
Control unit unlock button – sends the token entered in the text field (14) to the control unit and executes the unlock request.
Lock control unit – activates SFD protection on a previously unlocked control unit.
Selecting the type of request to the control unit.
Execute a request to the control unit with the selected type.
Text field – the result of the request is placed here, and the body of the token must be entered here to perform the unlock.