We are thrilled to announce the release of VCTool 1.15, a significant update designed to make your experience smoother, more flexible, and more intuitive. Our team has been diligently working to implement a range of improvements and exciting new features. Here's what you can expect:
Extensive Fixes and Additions
We've ironed out the kinks and enhanced overall functionality, offering a stable and robust platform that's ready for your most challenging projects.
Unveiling the New AppEngine Module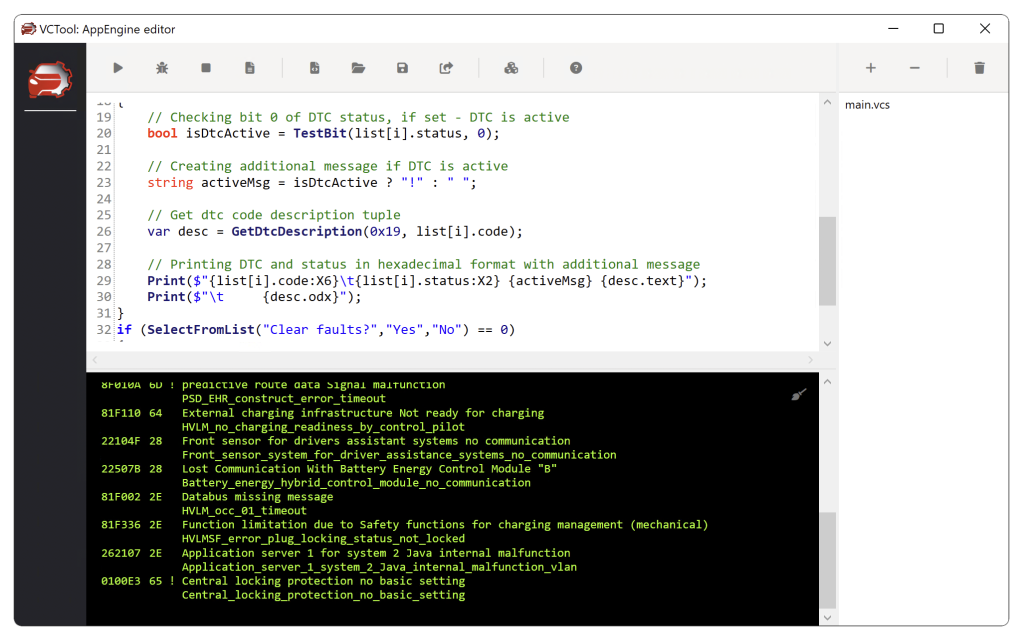 Prepare to extend VCTool like never before with our all-new AppEngine module. Exclusively available for Pro and Ultimate subscriptions, AppEngine allows you to create custom applications within the VCTool environment using C# language and VCTool's rich API. You can:
Read data and perform simple operations
Flash control units and upload datasets
Create application containers that not only include the code but also carry essential binary data or parameter and firmware containers in various supported formats
But that's not all. The platform offers three distinct options for hosting your custom applications on the VCTool server in AppCenter. You can choose to keep them for your own use, make them publicly accessible to all users, or restrict access to specific users. This flexibility allows you to share your applications in a manner best suited to your needs.
We have prepared comprehensive documentation for the API we provide, which you can access via the following link: https://docs.vctool.app
Revised and More Flexible Pricing Plans
We've listened to your feedback and completely revamped our pricing structure to offer new subscription types that suit a wider range of needs. Our new plans are designed to offer more value and greater flexibility, ensuring there's a perfect fit for everyone.
This update aims to provide you with the tools you need to innovate, customize, and accomplish more than ever before. Thank you for your ongoing support, and we look forward to hearing your feedback on VCTool 1.15!
Best Regards,
The VCTool Team